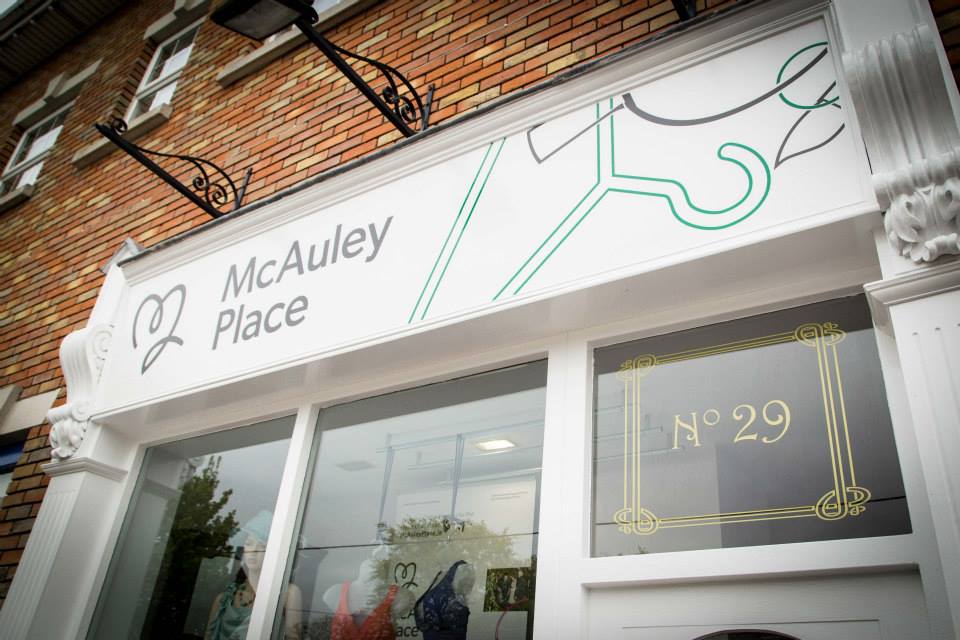 McAuley Place at the Naas Town Centre
Many of you are familiar with McAuley Place, Naas. The oasis is home to 52 residents and includes a training Tea Rooms, Naas Community Centre ,an Arts & Culture Centre and a Volunteer Hub. Planning permission has been received to develop a Health through Learning Centre.
The latest venture for McAuley Place is a Charity Shop, "Renaissance". It is located on the Sallins Road beside Ski Interiors. Renaissance opened on Friday 15th May 2015 to a very long queue outside the shop. Eager shoppers jostled to secure the best bargains; one woman was overheard to exclain that the shop was "just like Arnotts"!
Renaissance was carefully designed, planned and stocked to ensure that the only clues to it being a second hand shop are the prices on the extensive range of clothing, furniture, jewellery, books,DVDs, bric-a-brac- and more. It truly is an Aladdin's Cave.